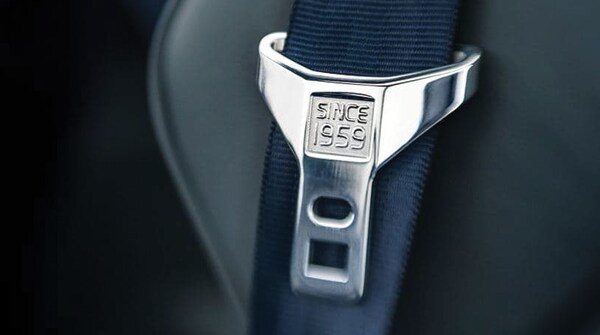 Volvo started making cars in 1927 because they believed no one else made cars safe enough. In 1970, the Volvo Traffic Accident Research Team was formed which has gathered and analyzed data from more than 40,000 cars and 70,000 passengers and has led to many of the innovative systems used in cars today. Volvo has a fantastic line of safety-focused vehicles today, including the S60 and S90 sedans, V60, V90, and V90 Cross Country crossover/wagons, and the XC40, XC60 and XC90 SUVs. Visit Premier Volvo Cars Overland Park to test drive your favorite Volvo models.
The History
In 1959 a Volvo engineer introduced three-point seatbelts and to be sure that everybody could benefit from this new safety feature, Volvo waived their patent rights. It is estimated that this seatbelt design has saved over one million lives. The year 1972 brought the rearward-facing child safety seat design by Volvo which then led to the child booster seat. Volvo designed a side impact protection system (SIPS) utilizing a strong structure and energy-absorbing materials on the inside in 1991 and then in 1994 they created side-impact airbags, a world's first. SIPS and the side-impact airbag system is credited for reducing severe chest injuries by more than 50%. Ahead of the industry again, in 1998 Volvo developed the inflatable curtain to improve protection for both the front and rear seat occupants. This innovation along with the SIPS design reduces the risk of head injuries by over 70%. Due to the growing popularity of SUVs, in 2002 Volvo developed a roll-over protection system improving the car's safety structure using tough boron steel in the roof.
Safety Technology
Volvo continues to be at the forefront of vehicle safety. In 2008, Volvo developed the City Safety suite of safety and driver assistance technology, which was the first of its kind and is standard in every new Volvo car. Some of the key safety technology features used in Volvo cars today are pedestrian detection, run-off road protection, lane keeping aid, blind spot information, rear collision warning, cross traffic alert, adaptive cruise control, and pilot assist.
"Cars are driven by people. The guiding principle behind everything we make at Volvo therefore is, and must remain, safety." Gustaf Larson, co-founder of Volvo