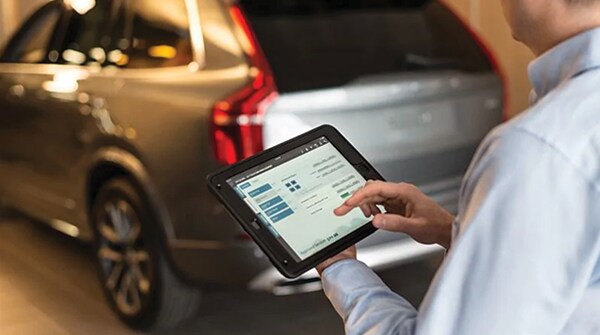 You may be concerned about the risk of buying a used car, but the Certified by Volvo Program gives you the needed reassurance. Each Certified by Volvo vehicle must meet strict benchmarks and is backed by an unlimited mileage warranty. Visit Premier Volvo Cars Overland Park near Lee's Summit to shop our pre-owned inventory and test drive the luxury vehicle you've always wanted.
Benefits
There are several benefits to purchasing a pre-owned car. A pre-owned car is less expensive to buy than a new car plus you don't need to worry about the depreciation that occurs in the first year of a new car purchase. In order for Volvo to consider a car to be designated as a Certified by Volvo vehicle, the car must fit the categories of gently used with limited age and miles. Also, since Volvo offers a warranty with their Certified by Volvo program, it is in their best interest to make sure everything is in proper working order.
Program Details
To be designated certified pre-owned, Volvo performs a thorough inspection which consists of over 170 points. The vehicle must have less than 80,000 miles, and a detailed CARFAX history report is obtained. Volvo will carefully check the exterior panels, glass, lights, grilles, bumpers, and frame. The engine, transmission, suspension, steering, brakes, airbags, seat belts, tires, and wheels are meticulously examined, and the vehicle is also taken for a road test. The Certified by Volvo program provides a 5-year, unlimited mile warranty which can be upgraded to 10 years. The included roadside assistance offers emergency towing and lockout service, plus the warranty is transferable for the remainder of its lifetime.
A certified pre-owned Volvo from Premier Volvo Cars Overland Park gives you the best combination of owning a luxury vehicle with a lower financial investment. Come in today and see our incredible certified pre-owned inventory which is comprised of seven different Volvo models.