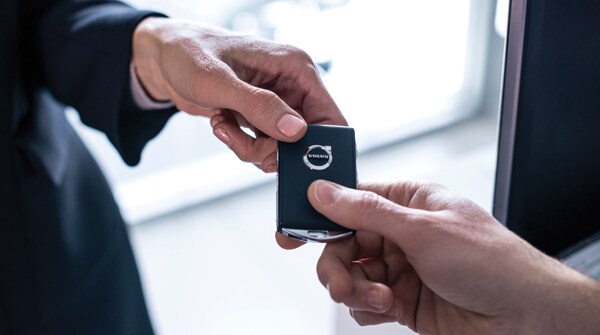 Premier Volvo Cars Overland Park delivers exceptional customer service to drivers in the Kansas City area through our team of automotive professionals. We carry an extensive assortment of new Volvo vehicles including each of the models offered with Care by Volvo.

Care by Volvo is a simple-to-navigate car subscription program that bundles your car payment, insurance, and maintenance costs into a single monthly fee. Volvo partners with Liberty Mutual to establish each Care by Volvo insurance policy. Additionally, factory-scheduled maintenance services recommended with each 10,000-mile interval, road hazard protection, roadside assistance, and excess wear and tear coverage on items such as brake pads, rotors, and wiper blades are covered.

The Care by Volvo program has been so successful that Volvo has added more models. Launching with just the Volvo S60 sedan and Volvo XC40 crossover, the program also now includes the XC60 and XC90 SUVs, as well as the V60 Cross Country wagon. Care by Volvo is a 24-month plan however, Volvo allows you to upgrade to a new Volvo any time after the first 12 months to ensure you continue to have the model that best fits the needs of you and your family. When you are ready to treat yourself, you will build your car from the available models, colors, wheels, and interior styling. You will verify your monthly payment and then place your order. Once your eligibility is established, your chosen vehicle will be reserved, and a Volvo concierge will schedule your pickup time at Premier Volvo Cars Overland Park. It's that easy!

Three different amounts to cover your car payment, insurance, and factory-scheduled maintenance are available depending on which Volvo model you select. The 2020 Volvo XC40 is available starting from $700 per month, the 2020 S60, XC60, and V60 Cross Country start at $750 per month, and you can get the new 2020 XC90 starting at $800 per month. Your monthly payment also covers 15,000-miles per year.